Guests of the 2023 edition
Nathalie Bondil, born in 1967, is an art historian and museologist. A graduate in art history from the École du Louvre, she is an expert in nineteenth century art and sculpture. In 1996, she earned a degree from the Institut national du patrimoine, specializing in museums, and was appointed curator of sculpture at the Musée des Monuments français. Bondil left France in 1999 to serve as curator of European art and coordinator of exhibitions at the Montreal Museum of Fine Arts (MMFA), where she was subsequently named the chief curator. From 2007 to 2019, as director of the MMFA,  she strengthened programming in Canadian art and promoted Inuit art and culture. In 2021, Nathalie Bondil was appointed director of the department of museum and exhibitions of the l'Institut du monde arabe in Paris. She is a member of the board of directors of ICOM France and of the scientific and cultural committee of the presidential project of the museum-memorial of terrorism, and president of the artistic, scientific, and cultural council of the Cité de la Céramique – Sèvres et Limoge. At the École du Louvre she teaches a course of "museotherapy," a subject she first developed in 2022 during a summer program at the Université de Montréal, "Arts and Health: the Role of Museotherapy."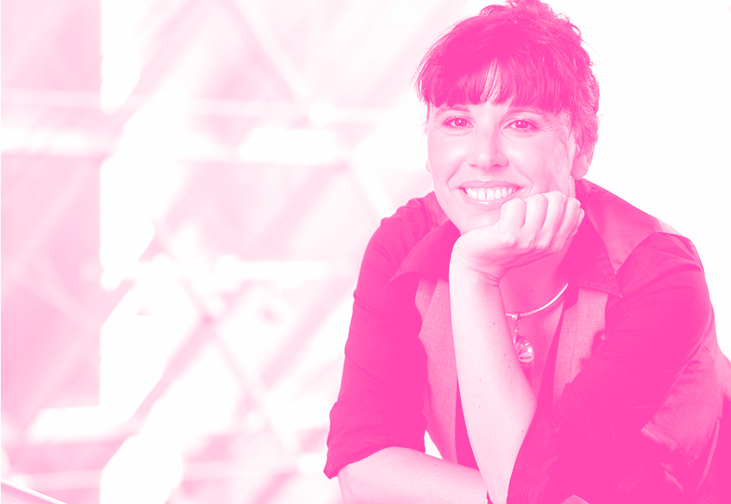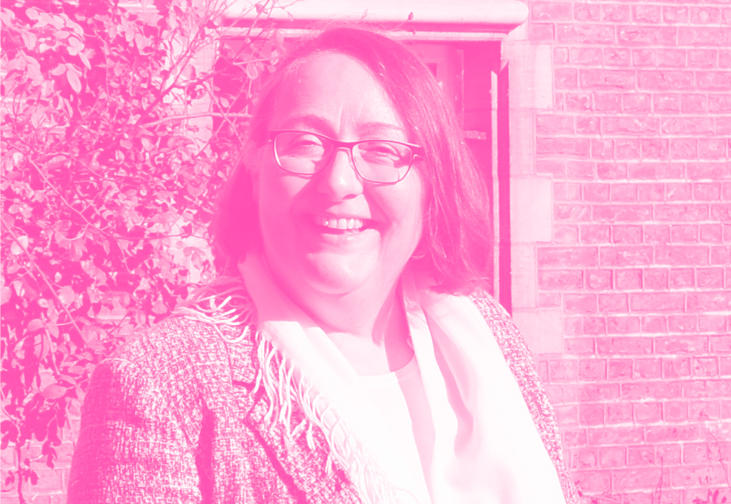 Krista De Jonge is a full professor of architectural history in the department of architecture at Katholieke Universiteit Leuven (KU Leuven), which she chaired from 2015 to 2019. She trained as an architectural engineer at KU Leuven, where she received her doctorate in 1987, and as a historian of Renaissance culture at the Center for Higher Studies of the Renaissance (CESR) in Tours. Her primary fields of research are the architectural history of Burgundian and Habsburg court residences and of the Dutch Renaissance. On these subjects she has published numerous books and directed numerous research projects. She is a member of the Royal Flemish Academy of Belgium for Science and the Arts, the Royal Academy of Archeology of Belgium, and the Academia Europaea. She has served as a board member of the Flemish Research Foundation, the Belgian National Scientific Research Fund, and the KU Leuven Research Fund.
Anne Teresa De Keersmaeker, born in 1960 in Mechelen, is a Belgian dancer and choreographer. She studied dance at the Mudra school in Brussels and at the Tisch School of the Arts in New York. In 1980, she created her first choreography, Asch, at the Nieuwe Workshop in Brussels. In 1982, she debuted Fase, Four Movements to the Music of Steve Reich at the Théâtre de la Bourse (Beursschouwburg) in Brussels, a piece immediately recognized worldwide as a major contribution to contemporary dance and still one one of the choreographer's most emblematic pieces of work. In 1983, during the creation of Rosas danst Rosas at the Théâtre de la Balsamine in Brussels, De Keersmaeker founded the Rosas company, in conjunction with the P.A.R.T.S. school, with the mission to lead the choreographic art towards an inscription of movement in space and time, by associating other compositional forces such as music, geometry, and visual or textual arts. De Keersmaeker is engaged in research on movement and its articulations, placing the relationship between movement and music at the heart of her work. Between 1992 and 2007, the Rosas company was hosted in residence at the La Monnaie/De Munt Theater in Brussels, during which De Keersmaeker conducted several operas and ensemble pieces. In 2020, she began working on a series of choreographic pieces designed for the museum space, notably for the Kolumba (2020), Fondation Beyeler (2021), Louvre-Lens (2021) and Neue Nationalgalerie (2022). In 2022, Rosas and Anne Teresa De Keersmaeker presented Forêt, a new work created specifically for the Louvre.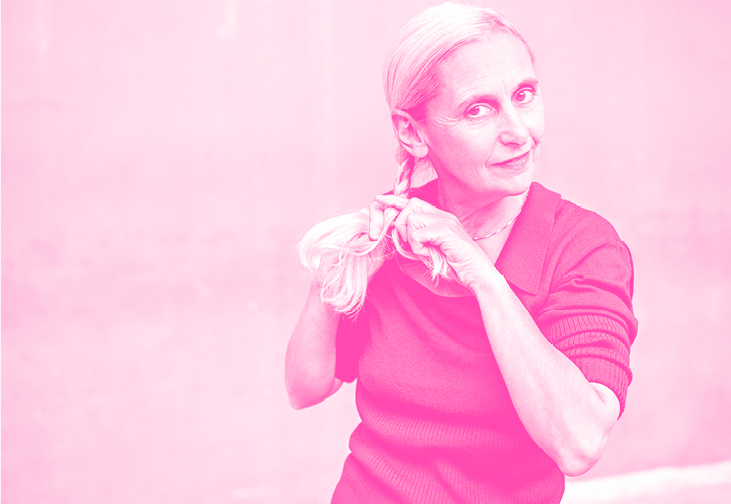 Ralph Dekoninck is a historian of modern art, professor at the Université catholique de Louvain, co-director of the Group for Early Modern Cultural Analysis (GEMCA), and member of the Académie royale de Belgique (Classe des Arts). Ralph Dekoninck conducts research on the relationship between theology of the image and theory of art in the modern era, the relationship between arts and liturgy, and the figures of the idol in the modern imagination, as well as on Baroque performance culture in the historic Low Countries. In 2006, he won the quadrennial Jacques Lavalleye-Coppens prize awarded by the Classe des Beaux-Arts of the Académie royale de Belgique for the book Ad imaginem. Statuts, fonctions et usages de l'image dans la littérature spirituelle jésuite du XVIIe siècle (Droz, 2005). In 2016, he published La Vision incarnante et l'Image incarnée. Santi di Tito et Caravage (1:1 editions). Ralph Dekoninck also works on the violence of images and the transhistorical modalities of representation of spectacularized violence. On this subject, he published Horreur sacrée et sacrilège. Image, violence et religion (XVIe et XXIe s.) (Académie royale de Belgique / Royal Academy of Belgium, 2022).
Art historian, curator, and museum director Chris Dercon was born in 1958 in Lier, near Antwerp, in Belgium. After studying art history, theater, and film theory at Leiden University in the Netherlands, Chris Dercon began his career in galleries before organizing his first exhibitions in Belgium and the Netherlands. In 1988, he became artistic director of MoMA-PS1 in New York, then in 1990 head of exhibitions at the Witte de With Contemporary Art Center in Rotterdam and curator of the Netherlands pavilion at the 46th Venice Biennale. In 1995, he was appointed director of the Boijmans Van Beuningen Museum in Rotterdam. In 2003, he assumed the direction of the Haus der Kunst in Munich, then of the Tate Modern in London in 2011, before taking the helm of the Volksbühne Theater in Berlin in 2017. He is a member of the artistic advisory committee of WIELS in Brussels. On November 7, 2018, he was appointed president of the Réunion des musées nationaux-Grand Palais in Paris, during which time he organized major exhibitions such as Anselm Kiefer in 2021-2022 and Greco in 2019-2020. In May 2023 he becomes head of the Fondation Cartier pour l'art contemporain.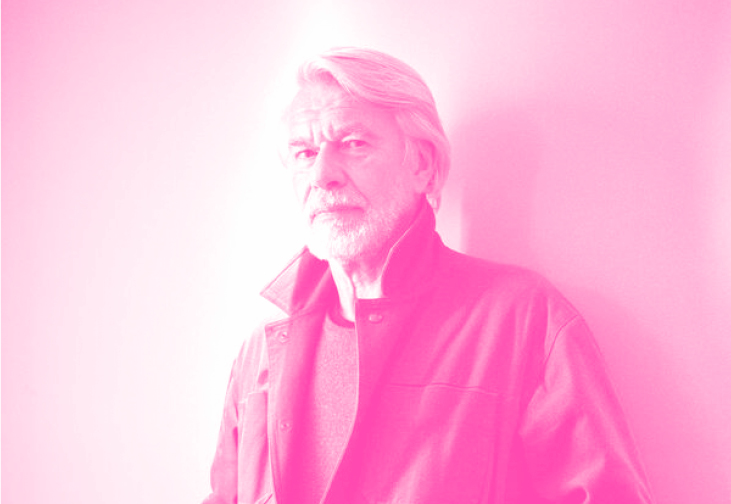 Hélène Dubois received a degree in art history and archeology from the Université Libre de Bruxelles, then pursued postgraduate studies in conservation of easel paintings at the Hamilton Kerr Institute at Cambridge University. From 2012, Hélène Dubois worked for the Institut royal du Patrimoine artistique, participating in the study and project of conservation and restoration of the Ghent Altarpiece by the brothers Hubert and Jan Van Eyck, first as coordinator of scientific and restoration research, then as project director from 2016 to 2019. In 2022, under the supervision of Professor Maximiliaan Martens at Ghent University, she completed a thesis on the material history of the Ghent Alterpiece from the work's creation in 1432 until the end of the nineteenth century. The study analyzed key moments in the history of the work, its restorations and hangings as well as its physical movements. Hélène Dubois was recently appointed to the Royal Flemish Academy of Belgium for Science and the Arts.
Born in 1955 in Chambéry, Christiane Geoffroy is a visual artist, scenographer, and videographer. Her work is anchored in science, which she explores and questions using various mediums, including drawing, painting, photography, and video. In close contact with researchers, Christiane Geoffroy has been working for years on concepts and issues of fundamental importance today, namely the Anthropocene and climate change. She has been a guest at various institutions including the art museums of Nancy (Christiane Geoffroy, hommage à Grandville, 2003) and Rennes (Christiane Geoffroy, Même la lune tangue, 2015). She has participated in numerous group exhibitions, such as Figures de l'animal (Abbaye Saint-André – Center d'art contemporain Meymac, 2019) and Courants Verts. Créer pour l'environnement (Espace Fondation EDF, Paris, 2020). In May 2022, she published Climatic Species (Presses du Réel), at once a cinematographic work log of her eponymous film, a travel journal, and a personal diary. Extracts from this text will be read during the festival and the film will be screened as part of the cinema program.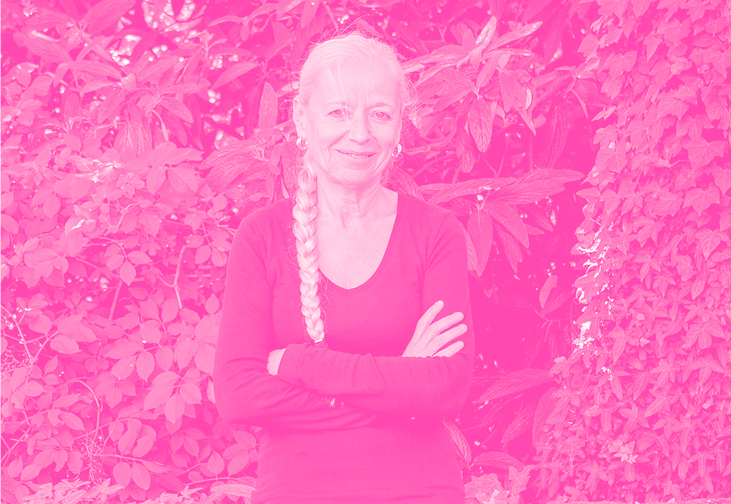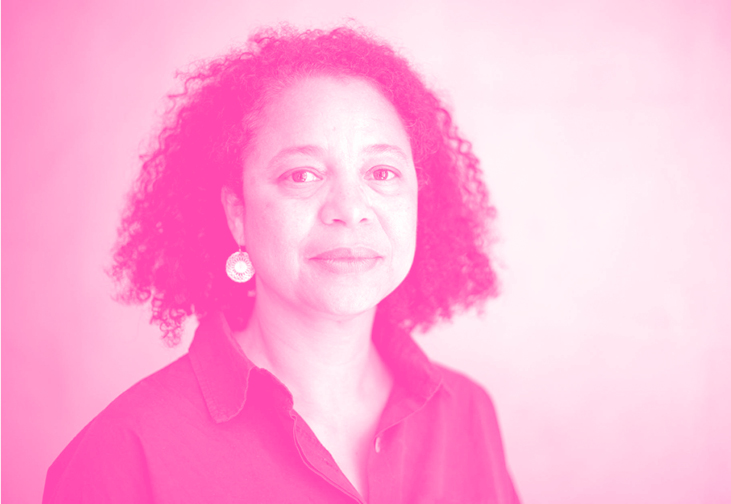 Art historian Anne Lafont studied in Canada and France before becoming a resident fellow at the Villa Médicis – Académie de France in Rome. In 2003, she was appointed lecturer in the history of modern art at the Université de Paris Est Marne-la-Vallée. She subsequently served for around a decade at the National Institute for Art History (INHA), first as head of research programs in the field of artistic historiography, then as editor-in-chief of the INHA journal, Perspective : actualité en histoire de l'art. In 2017 she was appointed director of studies at the École des Hautes Etudes en Sciences Sociales on the basis of her project "Histoire de l'art et créolités." Her research focuses primarily on eighteenth and nineteenth century art, with a particular interest in modern Black Atlantic imagery and material culture. Regarding these subjects, she has published L'art et la race. L'Africain (tout) contre l'œil des Lumières (Presses du réel, 2018), for which she received the Fetkann Maryse Condé 2019 and Vitale and Arnold Blokh 2020 prizes, and served on the scientific committee for the 2019 Musée d'Orsay exhibition Le modèle noir de Géricault à Matisse. She also works on art and knowledge in an imperial context (1740, un abrégé du monde, 2012, dir.) and on gender issues in discourses around art (Plumes et pinceaux. Discours de femmes sur l'art en Europe, Publications de l'Institut national d'histoire de l'art, Presses du réel, 2012). In 2022, she co-edited, with François-Xavier Fauvelle, L'Afrique et le monde : histoires renouées. De la Préhistoire au XXIe siècle (Éditions La Découverte, 2022) with the aim to establish both a world history of Africa and an African history of the world.
Born in 1957 in Brussels, Annick Leroy is a filmmaker who also makes contemporary art through photographic and audiovisual installations. Self-taught, she saw her first film selected for the Oberhausen International Short Film Festival. Her third film, NBC, focused on her outrage at war and nuclear risks and received a prize at the 1974 International Festival of Experimental Cinema in Knokke-le-Zoute. In 1999, Annik Leroy released Vers la mer, a film shot in 16 mm over several years in which she follows the course of the Danube in Germany to the Black Sea. The year 2017 saw the release of Tremor. Es ist immer Krieg, a sensitive journey between memory and nightmare, witness and fiction, in landscapes marked by violence and war — a film which the Festival of Art History is honored to have Leroy present during its 2023 cinema program. Annik Leroy also teaches at the ERG and at the Hogeschool Sint-Lukas in Brussels. In 2020, the DOK Leipzig festival consecrated an homage to her work.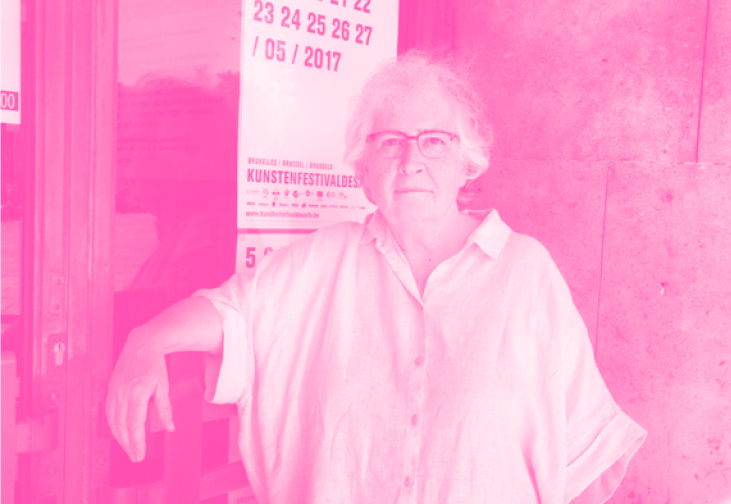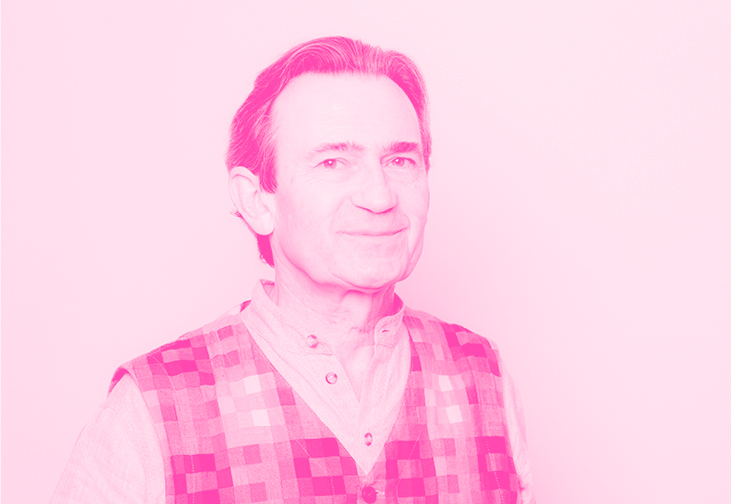 Born in Paris on August 28, 1956, Benoît Peeters is an author and screenwriter. After studying philosophy at the Université de Paris 1 Panthéon-Sorbonne, he received the diploma of the École pratique des hautes études (EPHE) under the direction of Roland Barthes. He published his first novel, Omnibus, with Éditions de Minuit in 1976, and from the 1980s devoted himself fully to writing, in realms including scriptwriting, criticism, publishing, and exhibitions. As a specialist in Hergé, he published three fundamental works: Le Monde d'Hergé (Casterman, 1983), Hergé, fils de Tintin (Flammarion, 2002), and Lire Tintin. Les Bijoux ravis (Les Impressions Nouvelles, 2007). He is also the author of several essays on comics and cinema, notably on Chris Ware and Raoul Ruiz, as well as biographies of Jacques Derrida, Paul Valéry, Sandor Ferenczi, and Alain Robbe-Grillet (all published by Flammarion). In the field of scripts and comics, he has long collaborated with Belgian cartoonist François Schuiten on the series Les Cités obscures (Casterman editions). After a visiting professorship at Lancaster University, he was appointed chair of artistic creation at the Collège de France for 2022-2023, where he taught a course on the poetics of comics.
Cécile Scailliérez is an art historian and heritage curator (conservatrice du patrimoine). After studying the history of art at the Université de Paris-Sorbonne, she trained as a curator of heritage at the École du Louvre, specializing in sixteenth-century French painting. In 1984, she became a curator at the Musée de la Renaissance in Ecouen, then a year later in the department of paintings at the Louvre, during which time she also assisted Pierre Rosenberg in curating the Reynolds exhibition at the Grand Palais. From 1985 to 2004, she was in charge of English painting and then sixteenth-century French and Italian painting at the Louvre. Since 2004, Cécile Scailliérez has been responsible for sixteenth-century French and Dutch painting. She has worked extensively on François I, Fontainebleau, and the artists in residence there throughout the Valois Dynasty's projects of construction and renovation. She curated the Louvre exhibition François Ier et l'art des Pays-Bas (2017-2018), which shed light on this little-known aspect of the French Renaissance, and is a contributor to the research program "Recensement de la peinture française du XVIe siècle," a collaboration between the National Institute for Art History (INHA) and the Musée du Louvre.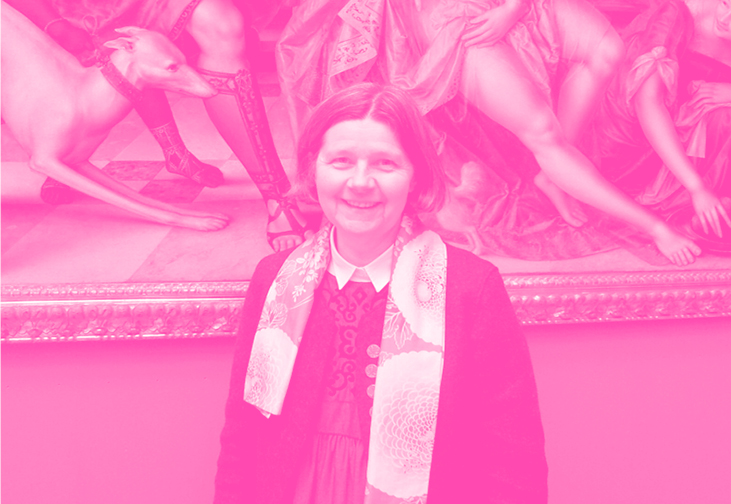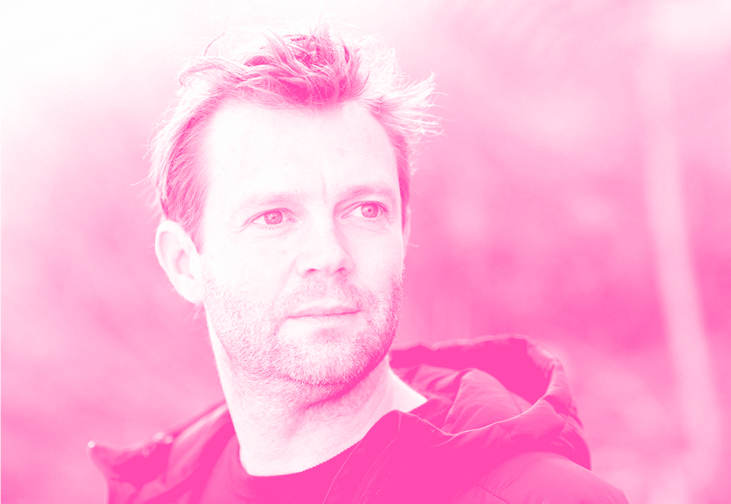 Bas Smets trained as an architect at the Katholieke Universiteit Leuven (KU Leuven) and obtained a degree in landscape architecture in Geneva. He worked seven years for the landscape architect Michel Desvigne in Paris, before founding the Bureau Bas Smets (BBS) in Brussels in 2007. He designed the Tour et Taxis park on the site of a former freight station, and created a creative campus in Arles for the LUMA foundation. In 2016, Bas Smets designed the Mémorial 22/03 in the Sonian forest in Brussels, a commemorative monument of the 2016 terrorist attacks. Three years later, on the Norwegian island of Utøya, he created a memorial site for the victims of the 2011 attacks, in collaboration with the architectural firm Manthey Kula and Matthias Ekman. Each of these projects is part of a collective inquiry into the potential role of the landscape, with the goal of inventing an "augmented landscape" based on the logic of nature. These augmented landscapes seek to establish new microclimates and create new atmospheres; in this process, collaboration with artists and scientists is key. In June 2022, the Bureau Bas Smets won the competition for the redevelopment of the surroundings of Notre-Dame de Paris following the fire of 2019.
Visual artist Luc Tuymans was born in 1958 in Mortsel, near Antwerp. He studied art in Brussels and Antwerp between 1976 and 1982, before obtaining a degree in art history at the Université libre de Bruxelles in 1986. Having initially abandoned painting to pursue photography and film, Luc Tuymans returned to it in 1985, holding his first personal exhibition at the Palais des Termes in Ostend. In 1992, his participation in Documenta IX in Kassel and his exhibition at the Kunsthalle in Bern established him as a major figure on the international scene. His approach to the image ranks him as a master of the commonplace, due to his broad range of familiar subjects, from political figures and celebrities to desolate landscapes and everyday objects, as well as his tendency to use the established world as departure point via photos, still or filmed images, or newspaper clippings. Tuymans' work has been exhibited in museums such as the Museum of Modern Art in New York, the Musée national d'art moderne du Centre Pompidou in Paris, and the Kunsthalle in Bern and as part of major international exhibitions including Documenta in 1992 and 2002 and the Venice Biennale in 2019. His work is in the permanent collections of major institutions including the Art Institute of Chicago, the Centre Georges Pompidou in Paris, the Los Angeles County Museum of Art, the Museum of Modern Art in New York, and the Tate Gallery in London.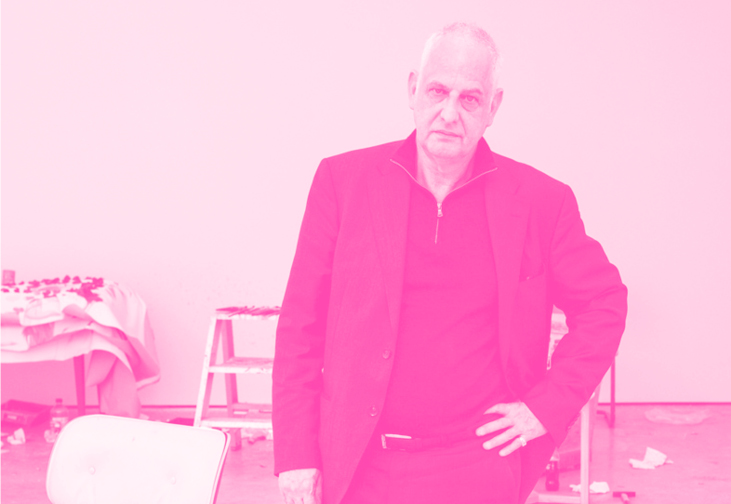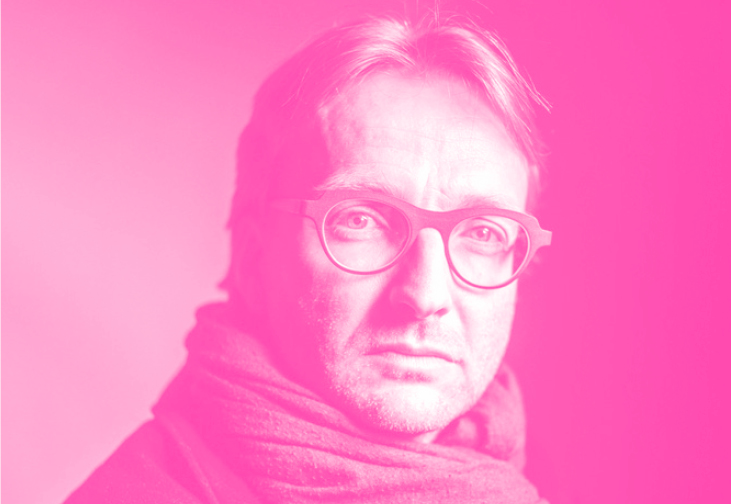 Born in 1973 in Herentals, in the north of Belgium, Bart Van Loo studied the philology of Romance languages, and swiftly developed a passion for the history and culture of France. He taught French as a foreign language in Antwerp before devoting his career to writing. His passion for French history and culture has resulted in numerous books, such as his Trilogie française, reissued in 2011; Napoleon, de schaduw van de Revolutie (Napoleon, the Shadow of the Revolution) in 2014; and De Bourgondiërs. Aartsvaders van de Lage Landen (in 2022), translated into French as Les Téméraires – Quand la Bourgogne défiait l'Europe (Flammarion) and in English as The Burgundians: A Vanished Empire (Apollo). The latter work was a resounding success, selling more than 300,000 copies, including 45,000 in French translation. In 2008, Bart Van Loo was a laureate of the Villa Marguerite Yourcenar, which hosts a residency program for European writers. He was named Commander of the Order of the Crown in 2022.
Bart Verschaffel studied philosophy and medieval studies at the Katholieke Universiteit Leuven (KU Leuven), where he obtained a doctorate in philosophy in 1985. He is full professor at the University of Ghent where he teaches the theory of architecture and architectural criticism. He publishes primarily in the areas of cultural philosophy, architectural and artistic theory, and aesthetics. He has published major monographs on artists including Balthus, Jan Fabre, and James Ensor. Verschaffel has produced a series of documentary films on Belgian artists such as Jan Fabre, Henri De Braekeleer, René Magritte, and Thierry De Cordier, in collaboration with director Jef Cornelis. He received the biennial prize of the Flemish community for art criticism in 2003 and is a member of the Royal Flemish Academy of Belgium for Science and the Arts. He is director of the VANDENHOVE Center for Architecture and the Arts and responsible for the Vandenhove art collection donated to Ghent University in 2016.