Anyone who has had the chance to visit Portugal has certainly been struck by the richness of its heritage and culture. While certain Portuguese artists rank highly in today's art scene, Portugal has long exerted a crucial influence on European art, the memory of which has however ebbed over the centuries. The Festival strives to highlight the historical cultural importance of Portugal during the Renaissance and throughout modern times, without neglecting the tremendous development in Portuguese culture since the end of the 18th century in the fields of architecture, fine arts, decorative arts and, later, in cinema.
Throughout the three days of the festival, curators will present their country's museum holdings, researchers will examine how the history of the arts in Portugal was written, and artists and heads of foundations and art centers will speak about contemporary artistic creation.
The section devoted to heritage will focus on the creation of collections and museums and provide an opportunity to address subjects as varied as azulejos, the art of gardens in Portugal and its colonies, or the country's military architecture, from the Moors to the colonial empire.
At a time when decolonialization and intercultural exchanges are at the center of discourse, the Festival seeks to take part by questioning the myth of Portuguese exception in the history of colonialism and the establishment of an empire that lasted until 1974. A significant part of the programming is dedicated to the period of the Estado Novo, the resistance to dictatorship, the conditions of slavery and exile, and the implications of artists and filmmakers in the Carnation Revolution that put an end to the Portuguese colonial empire.
The festival is one of the highlights of the France-Portugal Season 2022. Many prestigious guests from the artistic, academic, museum, and cinematographic worlds will be onsite to open as many windows for the public as possible onto the culture of Portugal.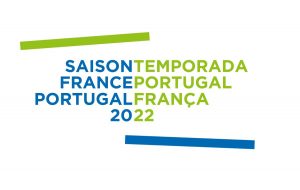 Avec le soutien de la Fondation Gulbenkian – Délégation en France